In order to sync offline files, you must first make sure that "Offline Files" are enabled. To do this, go open the start menu and type sync. Then, click on sync center.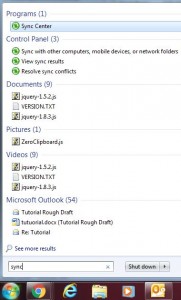 After opening sync center, click on "Manage Offline Files" and verify that offline files are enabled.
To sync all of your files at once, go into your N Drive and select "Sync" then click "Sync offline files in this folder"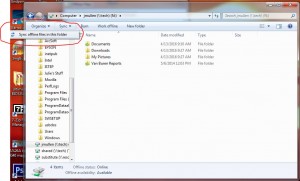 If you want to sync individual folders, right click on the desired folder and "Always Available Offline"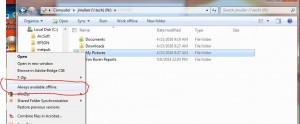 After, making that folder available offline, right click it again and click "Sync" then click "Sync selected offline files"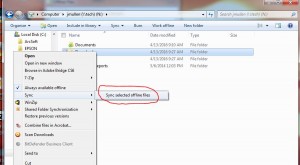 Click here to learn about increasing your storage capacity for offline files.