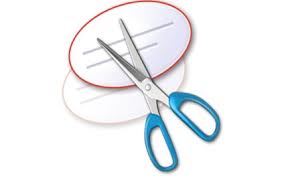 Want to take a picture of something on your screen? How about that annoying error message that just doesn't seem to happen when the Tech Dept comes by? Try the Snipping Tool that is built into Windows 7.
To open it, go to Start -> All Programs -> Accessories -> Snipping Tool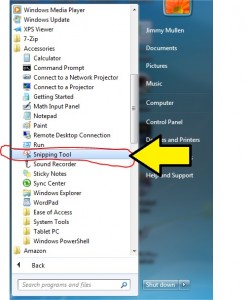 Once the program is open, click on new and select what kind of Snip you want to perform: Free-form will be a rough cutout that you make by hand, Rectangular Snip will be a rectangle, Window Snip will pick an entire window (it will let you select which one), and Full-screen will capture everything.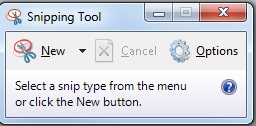 This snip will then open as a picture where you can add annotations and highlights. Then you can save it, copy it, or send it in an email.


http://windows.microsoft.com/en-US/windows7/products/features/snipping-tool
P.S. All the images in this tutorial were made using the Snipping Tool